Our Team
---
Kevin Richards
KNR Consulting and Wealth Management, Inc.
KRWM Insurance Services
Registered Financial Consultant (RFC)
As a Registered Financial Consultant Kevin specializes in helping clients protect their principal, grow their assets ahead of inflation and protect their loved ones by understanding all the insurance options that are available. Kevin is a fully licensed financial advisor able to provide the following services:
Social Security maximization
Veterans Benefits maximization & processing
IRA and 401(k) rollovers
Life Insurance and Long Term Care Planning
Investment Management
---
Steve Hermanne
KRWM Insurance Services
Associate
Steve Hermanne discovered his niche early in life after working in the banking and insurance industry for many years. His passion is educating clients on how to maximize all of their social security benefits and create a secure income plan for life. He specializes in helping clients protect their principal and grow their assets ahead of inflation.
Born in Paris then raised in Rome, Steve is now a long-term resident of Laguna Niguel. He is fluent in French, Italian, Spanish, and English. He lives by the Golden Rule of "Treat others the way you want to be treated." Steve enjoys getting to know his clients and building long term relationships with them.
---
Jean Jacques Widmaier
KNR Consulting and Wealth Management, Inc.
KRWM Insurance Services
Retirement Planner and Investment Advisor Representative
Jean Jacques Widmaier is a fee based financial planner, he was born in Los Angeles and proud son of a veteran.  As a successful entrepreneur and business consultant to the financial industry, he discovered his passion in life is helping good people make meaningful decisions, so that they can live great lives.
He builds financial plans for pre-retiree's and individuals in retirement helping them to achieve financial clarity and peace of mind now, and into the future.
Retirement Plans cover:
Social Security maximization
State and federal taxes
Portfolio allocations
Required minimum distributions
Roth IRA conversions
Real Estate
---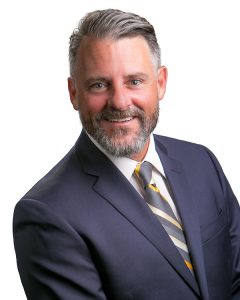 Eric DiLeo
KRWM Insurance Services
Associate
Eric DiLeo has always had a passion for helping others. He is a proud son of a United States veteran. An Orange County native, Eric has spent most of his adult life as a consultant for the insurance, medical and service industries. Eric will tell you that the greatest joy in life is the satisfaction one gets from helping others. Specializing in educating clients on the best available retirement options for their needs, he brings a passion and excitement to the planning process with each and every client he serves.
Eric is an avid sailor, climber and outdoorsman and when not actively helping his clients, enjoys spending his free time with family and friends.
---
Anna Harris
KNR Consulting Group, Inc.
Operations Manager
Anna Harris joined the company in May of 2012. Anna oversees the day to day operations and works closely with the staff. Anna has worked in the financial consulting industry for seven years. Anna completed her Bachelor of Science degree at the University of California, Irvine. She enjoy's cooking, golfing, and playing tennis during her spare time. During the summer, Anna enjoys taking weekend trips to Catalina with her family.
---
Neta Wenrick
KNR Consulting Group, Inc.
Community Outreach Director
Neta Wenrick possesses a Master's Degree in Healthcare Administration and a Bachelor's Degree in Music Education. She has worked for the past 30 years with older adults, including 5 years at the Institute of Geropsychiatry at Los Alamitos Medical Center as the Assistant Program Director. The past two years have been spent as the Director of Marketing for Regency Home Care. Neta has an extensive network of providers, which makes her a great resource for our clients.
Originally from Oklahoma, Neta was raised in California. She has been married to James for 32 years and they have one son, Joshua. Her newest role is grandma to Noah, born in 2014.
---
Cheyenne Scheller
KNR Consulting Group, Inc.
Customer Service
Cheyenne Scheller is our newest addition to the team. She was born and raised in Orange County.
Cheyenne started in the Automotive business when she was only 15 years old. She stayed in the industry for 15 years thereafter. She spent a lot of that time in the Finance and Insurance/Sales Department with Lexus and Acura dealerships.
In her spare time, she loves to watch and play sports, volunteer, cook, any outdoor activities, Disneyland and spending time with her niece and nephew.
---
Strategic Partners
We work with various tax and legal professionals in our area so as to provide a comprehensive tax,legal, and financial plan.